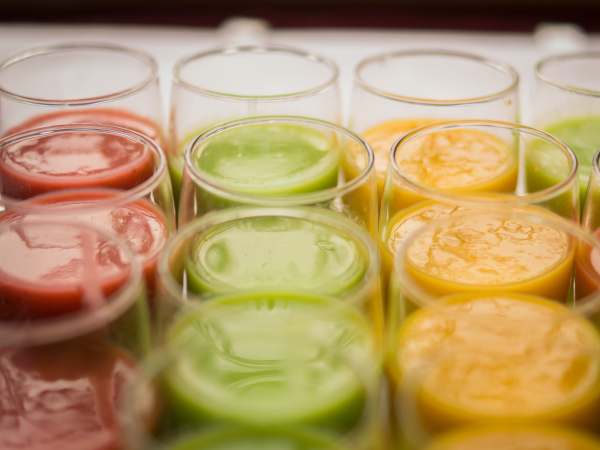 Fruit processing formulas require ingredients that provide the right texture and flavour profile at the right temperature, pH level, and solids level, as well as to perform well in the manufacturing and transportation process avoiding water migration and securing homogeneity.
Our nature-based, sustainable and tailored products for the fruit industry will ensure firmness, spreadability, pumpability or bake stability to the fruit preparations, and our service will be complemented with an excellent technical support.
Going from controlling texture in jams or fruit preps with a wide range of sugar level, passing through heat stable and pumpable fruit fillings, until low sugar stabilized beverages with insoluble particles or pulp, innovation is the key. We count on clean label, cost effective and advanced solutions for each requirement.