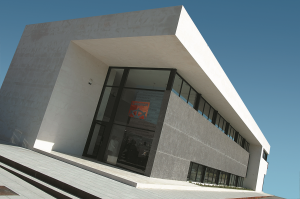 Brixglobal Europe holds exclusive commercial partnership with Lasenor for the Scandinavian market, a global manufacturer and brand of emulsifying solutions based in Spain. Lasenor holds 35 years of experience within its field of developing and manufacturing and provides following emulsifying ingredients for the food and feed industry:
LECITHINS are a complex of naturally occurring mixture of phospholipids. With strong presence with own manufacturing units close to the oil seed farming areas in the USA, Latin America, India and Russia Lasenor offers a complete range of lecithins to the world food and feed market.

NON-GMO Soy Lecithins
Sunflower Lecithins
Rapeseed Lecithins
Organic Lecithins
Instantizing Lecithins
Lecithinated Flours
De-Oiled Lecithins
Compounds
EMULSIFIERS are synthetic disperse systems consisting of two (or more) immiscible liquids, which reduce interfacial tensions in products, facilitate emulsification and increase emulsion stability. Developed with in-house technology, the synthetic emulsifier plant in Olesa, Spain has been operational since 2008 continuously expending the product range, which currently consists of:
Distilled Monoglycerides (E471)
Mono and Diglycerides (E471)
Acetic Acid Esters (E472a)
Lactid Acid Esters (E472b)
Citric Acid Esters (E472c)
Diacetyl Tartaric Esters (E472e)
Polyglycerol Esters (E475)
Crystallizing Agents (E471)
Other Esters (E491, E492, E442)
If required a wide range of the emulsifiers can be provided as palm-free, GMO-free and allergen-free solutions.